A luxury car company launched by a former Hull City player just two years ago has expanded with new staff and premises.

Pro Sports Cars, set up by Joe Lamplough - who was a youth and reserve team defender for the Tigers – now sells more than 100 cars a month.

The business has taken on new premises in West Carr Lane, close to its existing base in Cleveland Street.

More than 20 staff are now employed at Pro Sports Cars, the most recent additions being experienced technician Matthew Coxon, receptionist Tracy Haller and marketing and social media manager Hannah Boynton.

Joe, 28, said: "My vision has always been to grow the business in this way and we are all delighted with the way it has progressed. It was what I wanted.

Former Hull City reserves player Joe Lamplough. (Kate Woolhouse)

"When you look at how the business has evolved, it makes absolute sense to bring the mechanical and body work required in-house and we are extremely fortunate to have found Matthew to lead this side of the work, alongside my Dad.

"Hull has proved to be a great city for us in terms of launching and expanding Pro Car Sports and we are thrilled to be doing so well here."

Read more: Former footballer's flash cars can be yours... as city dealership expands

The business' new premises will be used for preparation work being carried out on the luxury vehicles sold at Pro Sports Cars.

With 100 cars a month now going out of the business' showroom at Hull's Waterloo Trade Park, also known as Waterloo Mills Business Park, on Cleveland Street, Joe was keen to find another base to take the prep work in-house.
Joe Lamplough, centre, and the team at ProSportsCars

And his long-standing business relationship with Nick Coultish, a commercial property surveyor at Scotts Property, struck gold - with a 4,000 sq ft premises found that had just been vacated in nearby West Carr Lane.

Mr Coultish said: "I know that Joe and the team here were looking, and as such, this premises did not even get to the open market.

"The previous business had been a similar one and so the set up was perfect."

A large part of Joe's business is done online, with cars and finance sorted and purchases delivered across the UK.

Read more: Powerhouse funding paves way for new jobs and growth at Hull business

With a growing number of people also now visiting the showroom in Hull, a decision has also been taken to open the Cleveland Street premises seven days' a week to meet the demand.

As part of the expansion, MOTs will soon be offered on site, with Joe's eyes firmly set on even larger premises in the future.

Mr Coultish said: "The close relationship we have with our client was vital in this case, as we were aware of just what Joe and the team were looking for.

"With high demand for such premises, it has important we were able to act quickly."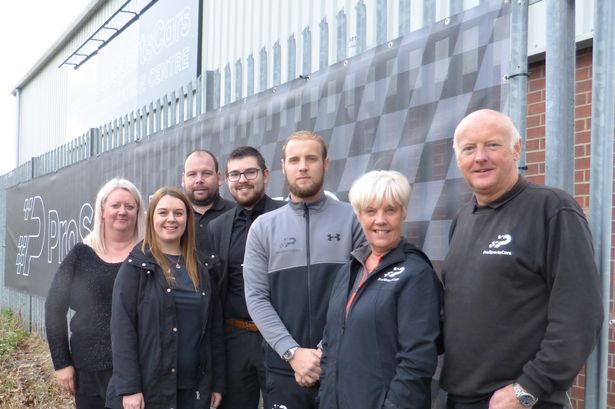 © Copyright Humber Business 2015-2018. All rights reserved.